Heated Wing Mirrors
Created by Fredrik Andersen - Wednesday, September 25 2013, 12:17:57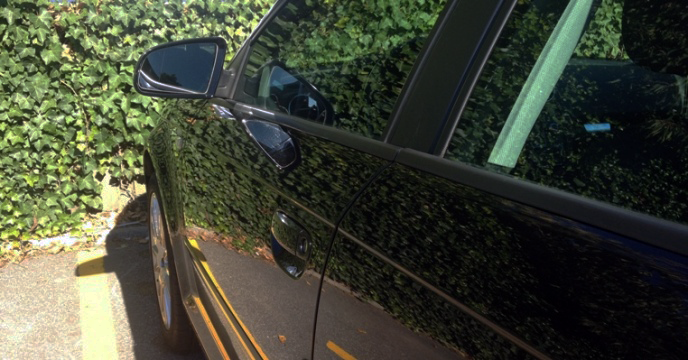 This retrofit fits the following models:
Audi A3 8P Hatchback (2003 - 2008)
Audi A3 8P Sportback (2004 - 2008)
Introduction
My Audi A3 8P Sportback was also born without heated wing mirrors. A small detail but a very easy and cheap retrofit that brings lots of joy in the cold months of the year.
After a bit of reading on the internet I figured out that the cables for the retrofit was already mounted in the car and ready for install. You only need to replace the mirrors and a do a bit of coding.
Time
1,5 hours
The retrofit and coding is not a long process, but before you find a towel, gets out tot he car, corrects the mirror angles, remove the mirrors, monuted the cables and new mirror glasses it easily takes 1 hour and then you need to code the car.
Installation & Guide
1. Remove the present mirrors og make sure that they do not support heating. I some cases Audi do install with heating but do not apply the coding. On the back side of the mirror, two cables should be present, simply mounted to plastic clips. If not mounted to plastic, but to metal, the mirrors supports heating.
2. Purchase new mirrors. I purchaed mine directly from Audi.
(Mirror in drivers side is aspherical and passenger is convex)
3. Install the new mirrors.
This guide is not for Audi A3 but the process of removing the mirror glasses is basically the same. However, no screwdriver is required here as there is no clips holding the mirror.
- See the guide here
Coding
1. 42-Door Elect , Driver
2. Coding - 07
3. Add the number with +32
(Example: If the value today is 0131220, the new value should be 0131252)
4. 52-Door Elect , Pass.
5. Coding - 07
6. Add the number with +32
(Example: If the value today is 0131220, the new value should be 0131252)
- See more coding options for mirrors and other equipment here
Usage
To enable the heating put the mirror button in center position like below image displays.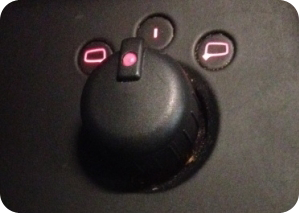 Heated Mirrors will only work if the temperature is below 5 degrees (some forums says 20 or less, not 100% sure). You can however enable the heating manually by pushing the mirror button forward for a couple of seconds.
Part numbers + Price
| Description | New Parts | Original Parts | Price |
| --- | --- | --- | --- |
| Passengers side (convex) | 8E0 857 536 D | 8E0 857 586 A | 61 € |
| Drivers side (aspherical) | 8E0 857 535 E | 8E0 857 585 B | 61 € |
| Total Price | | | 122 € |
You can easily find the mirrors for around 70 € in total but I would at any time recommend original parts.
Mine were purchased at Audi in Denmark, so I could only imagine it being a lot cheaper anywhere else in the world.