Puddle & Warning Lights
Created by Fredrik Andersen - Thursday, October 19 2017, 13:03:46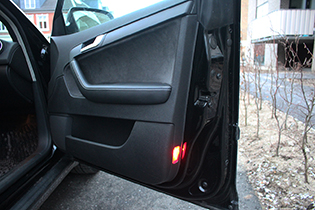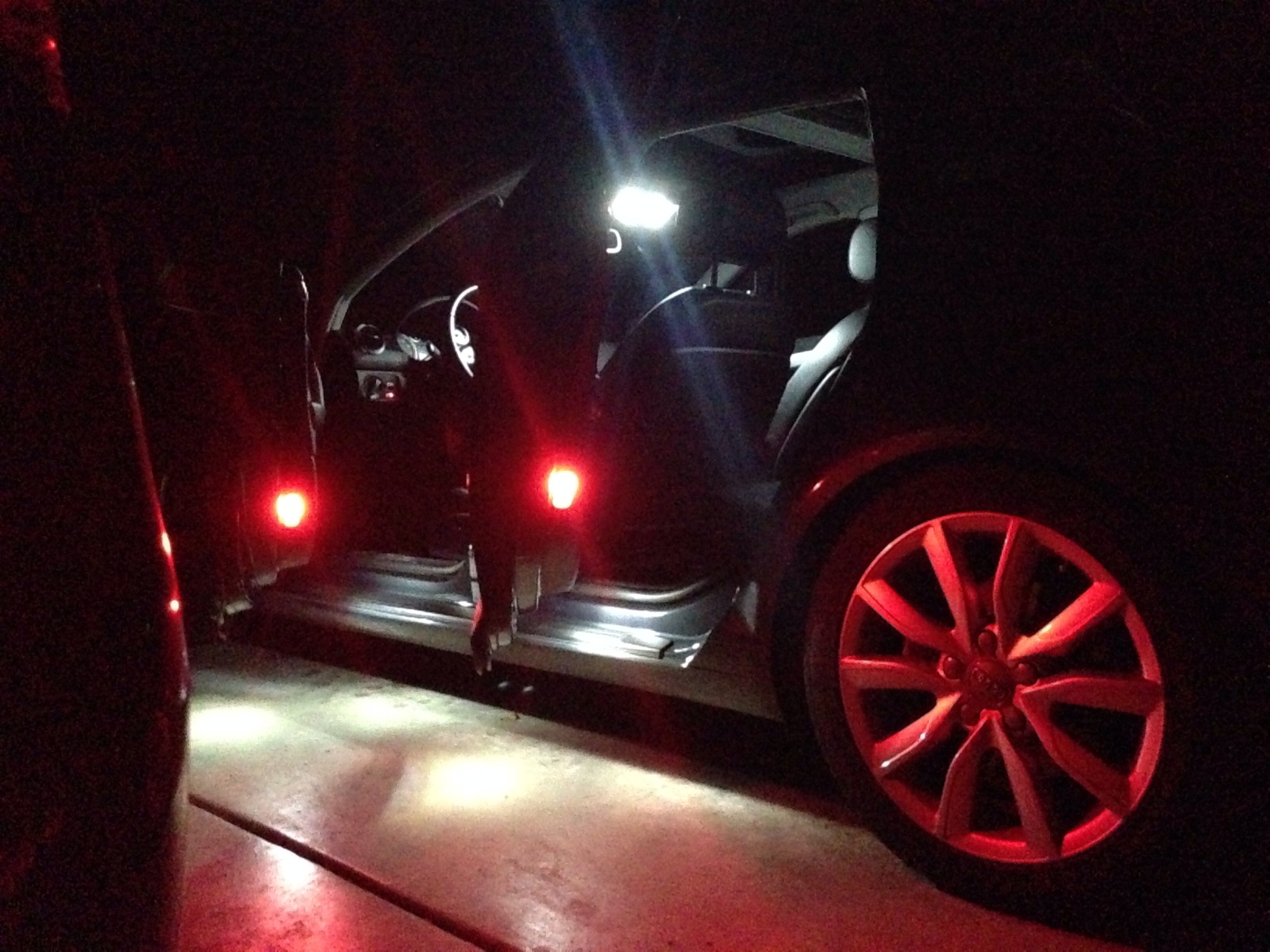 This retrofit fits the following models:
Audi A3 8P Sportback (2003 - 2013)
Audi A3 8P Hatchback (2004 - 2013)
Introduction
It all started with the retrofit of footwell lights. I found a good offer from RobinA3 (Audi-Sport.net) who was selling complete retrofit kits. For an extra price I could include puddle and warning lights. Well, not that I had to wallet up, let's do it.
Time
3-4 hours for all four doors.
Installation & Guide
As mentioned previously I purchased the full kit from Robin A3 which included harness and lights it made the retrofit so much easier. If I had to build the harness myself it would have taken ages.
See the retrofit guide here
Connection for door modules
Front door supply: pin 18
Front door earth: pin 19
Rear door supply: pin 1
Rear door earth: pin 2
Coding
1. 42-Door Elect. Driver
2. Coding - 07
3. Increase the value with 4
(Example: If the value is 0000560 change it to 0000624)
4. 52-Door Elect. Pass.
2. Coding - 07
3. Increase the value with 4
If you got a sportback (4-doors) you need to code the rear doors as well.
5. 62-Door, Rear Left
6. Coding - 07
7. Increase the value with 4
8. 72-Door, Rear Right
9. Coding - 07
10. Increase the value with 4
Usage
Well, there is no much to say about usage of lights but the retrofit do give you some extra light when stepping out from the car. The warning lights do have a good effect as it do warn people on bikes and other cars about the open door, especially when dark outside.
Part numbers + Price
| Description | New Parts | Links |
| --- | --- | --- |
| 4x White Lamps | 8E0 947 101 | RobinA3 |
| 4x Red Lamps | 6Y0 947 411 | RobinA3 |
| Cable Harness | - | RobinA3 |
RobinA3 was very nice to deal with and shipped the products after short time. He builds the cable kit himself so it looks 99% OEM.
After agreement with RobinA3 I will not mention any prices to this retrofit as his pricing may go up and down and might change depending on how many of your retrofit kits you purchase.