Cruise Control
Created by Fredrik Andersen - Thursday, Februar 20 2014, 10:41:36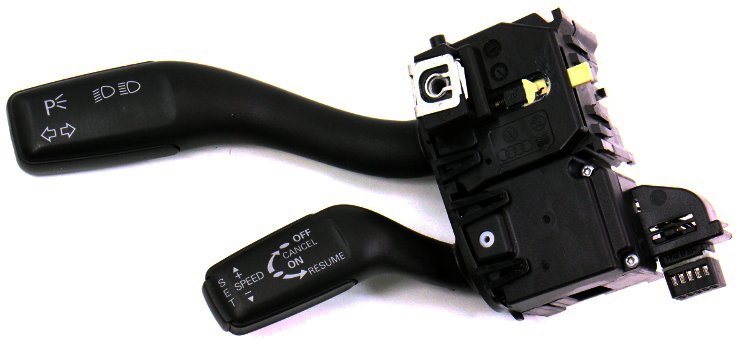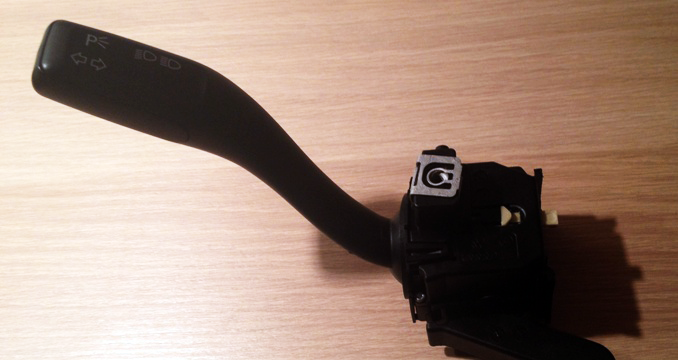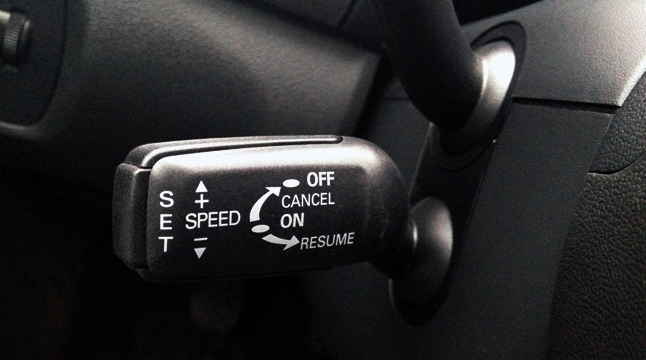 This retrofit fits the following models:
Audi A3 8P Hatchback (2003 - 2013)
Audi A3 8P Sportback (2004 - 2013)
Introduction
Not much equipment and no cruise control. Just been to the US and I was driving 8.000 km in 14 days without a cruise control. This summer I am going to Italy, driving my Audi, it needs a cruise control!!
Time
1-2 hours
The time can vary, I was just lucky that there already was run cable for the Cruise Control installation. Not everyone is that lucky which can mean another 2-3 hours work. The installation cables however should be on all models from 2006 facelift.
Installation & Guide
The installation was done by Cartrends.dk (Denmark)
As I cannot help you much with how to peform the installation I have found the below guide and will assist you with parts purchased.
Here is the guide for the people who wants to give it a try:
http://www.audi-sport.net
As I was going to get both a multifunction steering wheel and cruise control installed at the same time I needed a steering wheel control module that supported both features. As this guide only is about the cruise control, you will find the mfsw installation information on my other page.
Steering Wheel Control Module:
1) First you need to figure out which module you have installed today. I did this through VCDS and found this part number: 1K0 953 549 AH
2) After that I visited this website to find further information about what it supports.
http://wiki.ross-tech.com/wiki/index.php/Steering_Wheel_Control_Module_Versions
I had a midline module, support cruise control and board computer, but not multifuntion steering wheel. I had to change my module.
**Pleae read bullet 3 if you need multifunction steering wheel**
3) After speaking to multiple people and spent several hours online reading forum posts I figured out that this module supports it all and fits my car, Part number: 8P0 953 549 F. This is a highline module support cruise control, board computer and multifunction steering wheel.
Steering Wheel Cover:
The steering wheel cover also needs to be replaced with a version including the extra whole for the cruise control stalk.
Cruise Control Stalk:
Simply purchase a cruise control stalk, but also the right one. Unfortunately I purchased a new one, but it was only for 2010+ models. On these models the light function is different so I could only flash the high beam, not enable it.
Here are the part numbers after model type:
2003 - 2010: 8P0 953 513 B or 8P0 953 513 D
2010 - 2013: 8P0 953 513 F
For 2003 - 2010 is B or D the same stalk. D have later on replaced B, but the only real different is the icons on the stalk. The one I purchased to begin with was F, which shares icons with D.
At the top of the page you will find a picture of the B model.
Below is a picture of the F stalk which shares icons with D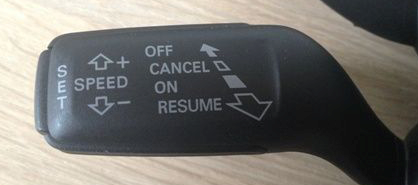 Coding
Coding the cruise control stalk
1. 16-Steering wheel
2. Coding - 07
3. xxx?x: MFA/GRA
Options
0 = no Board Computer, no Cruise Control
1 = Board Computer, no Cruise Control
2 = no Board Computer, Cruise Control
4 = Board Computer, Cruise Control
Coding the egine control
1. 01-Engine
2. Security Access - 16
3. Password: 11463
Below is only required for models before 2010 facelift.
4. Coding - 07
5. Long Coding Helper
6. Byte 5
7. Activate Bit 5
8. Deactivate Bit 6
See a full coding explanation with images here.
Usage
1) Enable the Cruise Control.
This is done by pulling the stalk agains yourself, so it sits in that position. I always have my cruise control in active postion.
2) The cruise control can be enabled when driving 50 km/t or more. This is done by pressing the button at the end of the stalk. The text says "SET". Your display should now display a small green icon, telling you that the cruise control is active.
3) The speed is set at the same as when you enabled the cruise control. You can however go up and down in speed by pulling the stalk up or down. If you need to go up in speed temporarly you can simply just press the speeder.
4) Deactivating the cruise control kan be done 3 different ways.
- Press the clutch.
- Press the brake.
- Press the cruise control stalk away from yourself
Another option which I actually prefer is to just press the cruise control a little away from yourself, not that far that it deactivated the feature. Just remember to have you feet reader for the accelerator.
Part numbers + Price
| Description | New Parts | Original Parts | Price |
| --- | --- | --- | --- |
| Control Module | 8P0 953 549 F | 1K0 953 549 AH | 90 € |
| Steering Wheel Cover | 8P0 953 512 A 6PS | --------------- | 36 € |
| Cruise Control Stalk | 8P0 953 513 B | 8P0 953 513 A | 67 € |
| Total Price | | | 193 € |
Above price is including shipping but not installation.
Control Module and Cruise Control was purchased as used parts on ebay while the Wheel Cover was purchased from Audi Zentrum Flensburg (Germany).